Written by: Maria LazginCiercielli
Paris, France
Photo Credit- Shutterstock.com
Tangier is a breathtaking city on the northwestern tip of Morocco. It has a large port that welcomes ships from around the world and it is situated at the western entrance to the Strait of Gibraltar. If you are looking for a vacation you will never forget, Tangier is the city to go to. Surrounded by gorgeous ocean towns like Asilah, Tangier will not disappoint you with its variety of ocean views. If you are looking for an adventure, Tangier is one of the largest cities close to the famed Chefchaouen, known as the Blue Pearl, which is another unique city that is not to be missed.
Tangier will fascinate you with its blend of cultures, influence from Spain and France, and its bold history. It has long been frequented by travelers from around the world, due to its unique location near Spain, and its position as an entrance to the African continent. Tangierhas long appealed to artists such as Tennessee Williams, Allen Ginsberg and the Rolling Stones, who once made this city their home.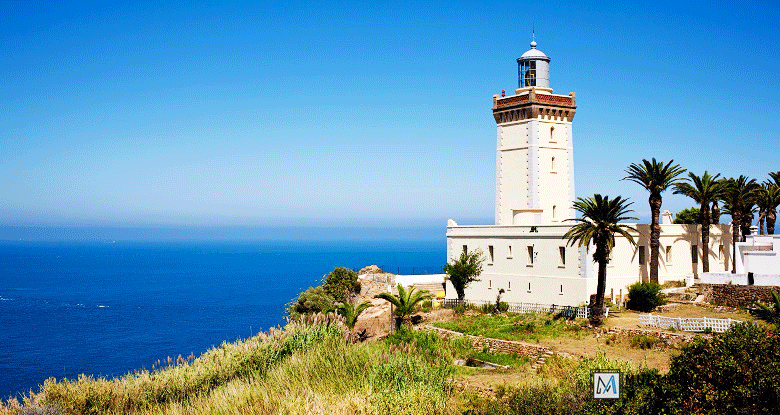 If you are interested in literary and artistic history, start your visit in the Grand Socco plaza, at the entryway to the Medina and continue into the lively square beyond, the Petit Socco. In the Petit Socco, stop at the Gran Café de Paris for some mint tea and imagine that you have taken a step back in time, when famous literary figures conversed in that same cafe. Nearby, is the Musée de la FondationLorin, which will further impress upon you the diverse history of Tangier.
Of course, the main highlight of Tangier is its gorgeous location on the waterfront. Your coastal exploration can begin at Cape Spartel, a viewpoint that marks the intersection of the Mediterranean Sea and the Atlantic Ocean. The Cape is at the edge of a large space of parkland that would be a great place to picnic, and it features a long walking path.
To the southwest is Achakkar Beach, which is a wonderfulplace to swim. Beaches closer to the port of Tangier may not have water that is as pristine as this one. A wonderful addition to your beach visit would be a walk downAchakkar Beach to the Hercules Caves. The Hercules Caves have an opening that resembles the shape of Africa, and is a symbolic site in Tangier. Some people believe that Hercules founded Tangier, so there are many reasons to check out this archaeological site for yourself!
If you enjoy beaches like Achakkar Beach, then you will love the town of Asilah, just a little farther south down the coast. It is about a forty-five-minute drive from the heart of Tangier, and is accessible by bus and train as well.This city has a strong Portuguese influence, and it is known for its creative murals throughout the city. As you wander through the colorful town, you will understand why this quiet town is called the City of the Arts.Before you leave Asilah, make sure to spend time on the beach. I recommend Paradise Beach KafLahmam, which is reachable by taxi and the short distance is worth it to experience an afternoon on this hidden gem.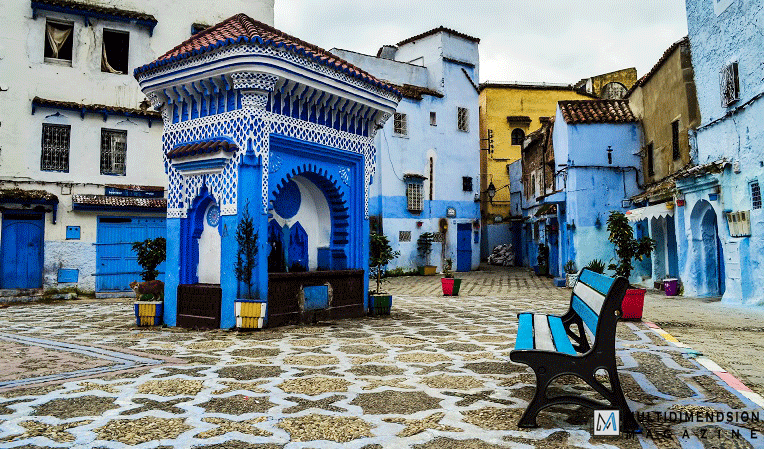 You can travel from Chefchaouento Tangier in roughly two hours, and it is a once in a lifetime experience. This town is sure to amaze you with its beauty and charm. Chefchaouen's magical medina is entirely painted bright blue, from the walls to the stairs and walkways. Here, you will delight in taking pictures and discovering new sights around every corner. You will know you made it to the center of the Medina when you reach Plaza Uta el-Hammam, and this is a good place to stop and eat. Then, you can began ascending the streets to Bab al Ansar, the medina's eastern gate, and hike the path to the Spanish Mosque. The Spanish Mosque sits high on a hill that gives you a stunning view of the town, as well as the Rif Mountains that guard Chefchaouen.
Tangier is an exotic city full of rich history and a great place to stay if you are interested in spending your vacation by the sea. It is easy to take day trips to Asilah and Chefchaouen, which are just two of the extraordinary cities near Tangier. You could even take a ferry ride to Spain! The possibilities are endless, and this is a vacation that is sure to make lasting memories.
Morocco Travel: Highlights and Insights- Part I
Morocco Travel: Highlights and Insights- Part II