Written by: Somrita Bhattacharyya
Paris, France
Film Review: 'Ya omri' (104 wrinkles)
Country: Lebanon
Director: Hady Zaccak
We are born. We are growing old, year after another. And every year is arriving with a new wrinkle, often hiding the old one that was a gift of the previous year. So, can we call this wrinkle the 'time' itself, or is it a layer of memory? And what does remain with us at the end after all, except our good, bitter memories?
Look at Henriette, she has lived 104 wrinkles. All those wrinkles are passionately crafted with rich memoirs of her life. After reaching the final chapter, now she is a bit choosy about which wrinkle to recall, and which not to. The medical science might name it dementia, but you know what Gabriel García Márquez said in his 'Living to tell the tale'?- "Life is not about what we have lived, but what we recall and how we recall it."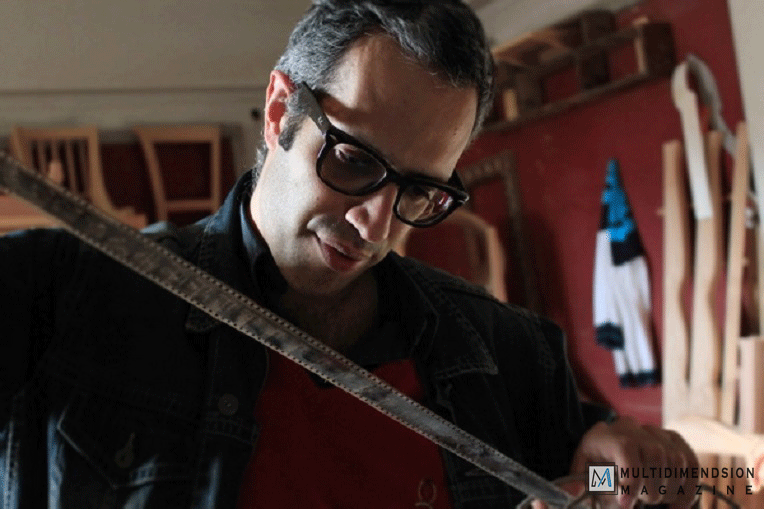 Hady Zaccak starts his story with that line once told by the master storyteller. Well, his work '104 wrinkles' (original title in Arabic 'Ya omri') is a documentary, not a fiction. But the way he frames it with the narrative of Henriette's centenarian life, it takes the form of a fiction-like storytelling. Hady is a filmmaker from Lebanon, and Henriette is his grandmother. With his unique craft and sense of filmmaking, Hady follows Henriette as she ages and crosses 104 years. It becomes a journey down the lane of aging, memory and life as Henriette, the principal character of the film gets captured in the frames of her grandson Hady. Sounds familiar, right? Yes, we often do the same thing. We capture the moments of our near ones, record their voices and film them so that they remain with us forever. Lebanese filmmaker Hady Zaccak also kept on weaving different moments of his grandma's life from 1992 to 2013. Later it took the shape of 'Ya omri' (104 wrinkles).
So simple the structure of this docu-film is, but so deep is its philosophy! There comes a situation, where Hady asks his grandmother how old she is. The centenarian graceful lady tactfully skips the answer and throws the same question towards her grandson to answer it. When he says that he thinks she is almost 102, Henriette denies instantly. "I'm 102 and still alive?!" she exclaims, "102?! I've been dead for that long?" So when a human being passes quite a long time on the earth, do life and death become synonymous? Or all of us actually live with only one truth, and that is death!
'Ya omri' (104 wrinkles) is all about Henriette. And how adorable and spontaneous she is throughout the narrative! The spontaneity of this elderly persona is absolutely eerie sometimes. The camera becomes a mirror to her. She reacts to it as if she reacts to her own self. She gets agitated when she suddenly remembers how stupid and stubborn she was when she had left her happening life in Brazil and come back to Lebanon. When she really comes back to her present state of mind, she shows unease towards getting filmed as she doesn't look good anymore. Her memory comes and goes like a wave. She fails to distinguish between the living and the dead, she fails to recognize her grandson most of the time. And then again she dearly remembers him in a flash. She gets surprised to know that all her brothers have died and she is the eldest among the living ones in the family. Her pride, angst, vulnerability, charm blend with the entire narrative.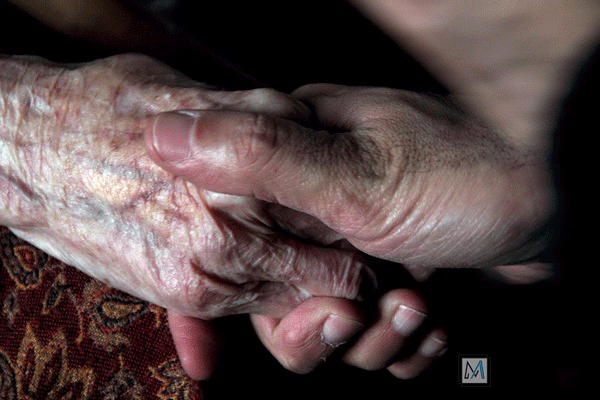 The filming of this documentary spreads over a period of 21 years. The director repeats some of the situations at different ages of Henriette. One birthday comes after another. Her reaction changes from one to another. The same question is being asked, and her memory gets layered, like the wrinkles of her skin. The television comes to play a character here. And through the TV programs, the Lebanese politics and situation of the country become an integral role in the narrative. The camera of Muriel Aboulrouss patiently captures Henriette's emotion throughout, how she emotes, how she weeps during her birthday celebrations, how her skin gets new wrinkles, how she sleeps through TV broadcasting, how she shows her irritation when she's asked about politicians.
And then one day everything stops, the time wins its game. As Henriette was living with her layers of memories in bits and pieces, her shares are also left behind like others'. Only her bewilderment about life and death keeps resonating. During her last few years it was her primary question, was she still alive? How could she be sure about that, after all those years of living? The only thing she was sure about that all would die at the end. And so the story had a definite finishing line for sure.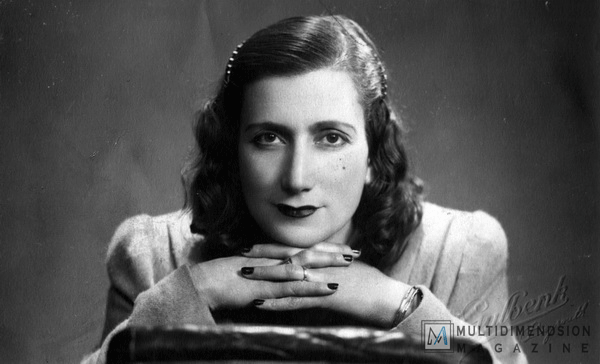 In a chilling Roman evening, after the screening of the film at Asiatica Film Festival, Hady was expressing his thoughts about his journey with 'Ya omri'. What started with a mere filming of his family that turned out to be an extraordinary piece of work. He was quite surprised to see the overwhelming response of his country people when it got released there. This information gives a kind of satisfaction, as films like 'Ya omri' should get its due recognition, like it got in the festivals across the globe, because it connects to the ultimate philosophy of life and definitely provides a beautiful peace of mind.