Written By: Dr. Trina Biswas
Department of Agricultural Economics & Agribusiness
Louisiana State University, Baton Rouge, Louisiana, USA
Photo Credit: shutterstock.com
Around 3000 world leaders including 250 high ranking politicians from G20 countries and 1000 business leaders gathered in the Alpine town of Davos, Switzerland from January 22-25 for 2019 annual meeting of the World Economic Forum's (WEF). Top leaders from different aspects of life including academics, politicians, civilians, business leaders engaged in global dialogues to shape global, industrial and regional agendas in the context of Fourth Industrial Revolution. Discussions ranged from challenges concerning income inequality to the future of education to international trade to geopolitical tensions to cybersecurity etc. Discussions regarding Climate change and environmental challenges were among the issues that dominated the event.
The discussions on climate change echoed the risk posed in the World Economic Forum's 2019 annual risk report. According to the report, the failure of climate change mitigation and adoption currently ranks second among the top five global risks in terms of both likelihood and impact that the world faces over the next decade.
The discussions on climate change at the 2019 WEF annual meeting started with a powerful speech by Sir David Attenborough who received a Crystal Award for his leadership in environmental stewardship. Sir Attenborough called for urgent global action on climate change and biodiversity. UN Secretary-general António Guterres; Netherlands Prime Minister Mark Rutte; New Zealand Prime Minister Jacinda Ardern; and Japan's Prime Minister Shinzo Abe's speech also resonated the same urgency to tackle climate change and a collective will to protect the environment as they spoke at the WEF's annual meeting.

The WEF annual meeting provided a global platform to help raise awareness concerning climate change and global warming. Leaders of various international public and private organizations, national leaders, and youth leaders also took a stance against climate change. Here are few takeaways from the 2019 World Economic Forum Meeting, Davos that accelerated the discussion on climate action.
1) The UN secretary-general António Guterres said that the UN considers climate change to be the most important global threat. As per the United Nations, a major summit on climate action will be held in September 2019 focusing on finance and innovation to mitigate and adapt to climate change.
2) World Bank CEO Kristalina Georgieva urged on complete elimination of harmful subsidies on sectors like energy and agriculture. She urged subsidies to be slashed from USD 300 billion to zero. She also supported the notion for transitioning to a low-carbon economy.
3) Japanese Prime Minister Shinzo Abe announced that a global commitment to reduce plastic in the oceans is one of his most important agendas as a prime minister. Mr. Abe, who is also the host of the G20 meeting this year further announced that climate action would be on top of the G20's agenda under Japan's presidency.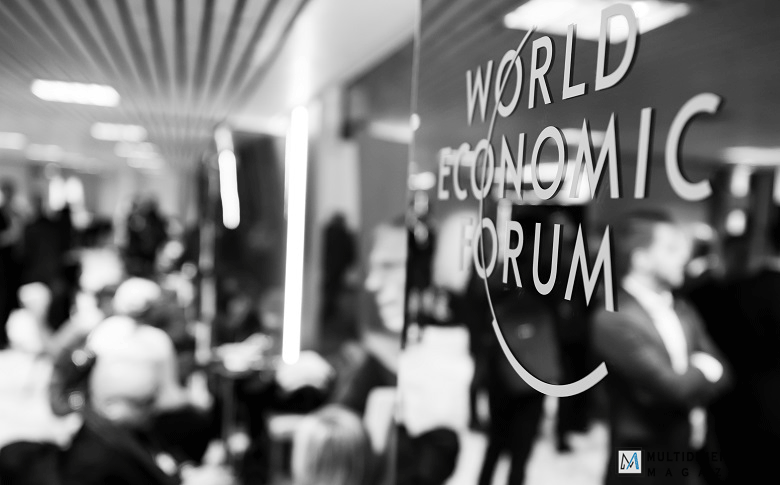 5) The 2019 WEF meeting saw several youth leaders taking centre stage to raise awareness to accelerate debates on climate change. Greta Thunberg, a 16-year old Swedish activist who started a movement by skipping school every Friday since August 2018 to protest against government's inaction on climate change urged world leaders to take immediate action. Great who influence thousands of school going kids to fight climate change further announced that demonstrations are already scheduled for the coming weeks.
Along with Greta six members from Global Shapers community, a network of young inspiring young people all under the age of 30 took a pledge to fight climate by launching new global campaign #Voice For The Planet in partnership with 21 other organizations.
6) According to a new report launched at Davos 2019, the world generates more electronic waste every year than the weight of all commercial jet planes ever built. To address the issue of e-waste 10 global companies have pledged to take back the electronic waste that is their by-product. To tackle e-waste, especially the waste that is exported from developed countries to African countries, the Global Environment Facility (GEF) in partnership with the government of Nigeria, UN Environment, Dell, HP, Microsoft, and Philips has invested $2 million USD. The partners plan to raise another $13 million from the private sector to tackle the problem.
7) Alliance of CEO Climate Leaders – an informal group, facilitated by the World Economic Forum to fight climate change announced that they will continue to reduce emissions using strategies that make their businesses more environmentally sustainable.
Their initiatives support the goals of the Paris Agreement. They aim at putting an internal price on carbon, reducing the use of energy and switching to renewable forms of power. Their goal is to invest in low-carbon initiatives and in innovations to reduce the emission of greenhouse gases. They also urged world leaders to implement effective carbon pricing mechanisms and develop policy tools to educate and influence overall demand for low low-carbon solutions in the society.
8) World Economic Forum announced that it has taken the responsibility to fully offset the carbon footprints for those who travelled to Davos by plane.
Source:
1. World Economic Forum
2. World Economic Forum, 2019 Global Risk Report
Department of Agricultural Economics & Agribusiness,
Louisiana State University, Baton Rouge, USA.
Contact: [email protected]